Green Initiative week in Hamamatsu
Grow the Forest, Nurture the Wood Culture
© Naito Architect & Associates
Green Initiative Week in Japan-Hamamatsu
Feb. 2 [SAT] – 3 [SUN] 2019
Shizuoka University of Art and Culture (SUAC) 2-1-1 Chuo, Naka-ku, Hamamatsu City, Shizuoka Prefecture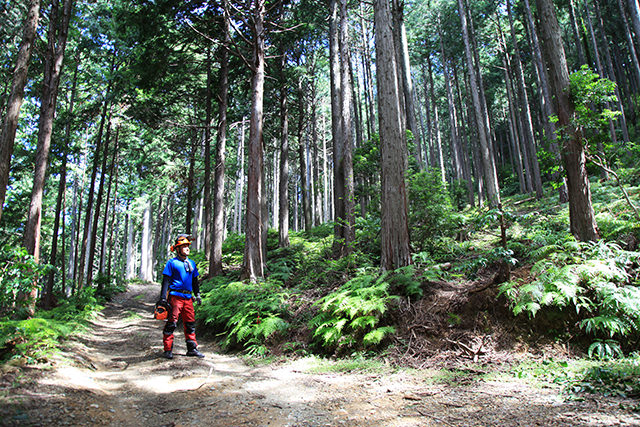 "Woodification" is now becoming one of the most important policy making issues shared among the countries in the North as it aims at the replacement of the iron-and-concrete urban environment, which are considered a typical 20th century tendency, by wood materials with much lower environmental load. However, this task has not yet been acknowledged among the citizens of the South-east Asian countries which are paradoxically rich in forestry resource and endowed with high potential of wood use. The ratio of deforestation in these countries is now becoming much worse.
From this perspective, the campaign for the Green Initiative Week has been launched in order to connect the South-east Asian countries and Japan so as to form a cross-border forum for woodification. Its basic point resides, on the basis of the re-evaluation of the wooden tradition shared by all the Asian countries, in the enhancement of the transfer of the innovative wood design and technology, including CLT (cross laminated timber) to the cultural and environmental context of the South-east Asian countries. The first Green Initiative Week was successfully carried out in Indonesia in October-November 2017 with the participation of the experts of five counties.
This year's objective is to enlarge this network as well as to make an encounter of the Japanese know-hows and Asian wisdom and techniques in cooperation with the local governments of central Japan. The participants are expected to exchange discussions, after the site visits, on the subjects of the conservation and activation of forestry resource, the enhancement of urban ecological environment and the achievement of sustainable woodified environment in the fields of construction and energy consumption in parallel to the local policy framework of "from the upstream to the downstream".
Participation Fee

1,000JPY(Student 500JPY)for 2 days

Registration

Until 30 January on this website
Proceedings: 3,000JPY by download (sale on the last part of January)
Reception: 2 February 18:00 at Shizuoka University of Art and Culture (SUAC) (fee 5,000JPY)

Secretariat

Executive Committee for Green Initiative Week 2018 in Japan-Hamamatsu
Amanai Studio at Shizuoka University of Art and Culture
2-1-1 Chuo, Naka-ku, Hamamatsu City, Shizuoka Prefecture, 430-0929 Japan
E-mail : hamamatsu_giwj@archi-depot.or.jp
Program
February 2,

Saturday: 13:00-17:30


Opening Symposium

Shizuoka University of Art and Culture (SUAC)
13:00-13:20 Opening Address
Yasutomo Suzuki (mayor of Hamamatsu City)
Toshio Yokoyama (president of Shizuoka University of Art and Culture)
13:20-14:20 Keynote Speech
Hiroshi Naito (architect)
14:20-14:40 Report
by Satoshi Kumadaira (TENRYU Forestry Research Unit)
15:00-16:50 Panel Discussion
Elwin Viray (professor at Singapore Institute of Technology)
Mao Harada (architect)
Alvin Tjitrowirjo (designer, Jakarta)
Satoru Yamashiro (architect, professor at Shibaura Institute of Technology)
moderator; Daiki Amanai (associate professor at Shizuoka University of Art and Culture)
16:50-17:00 Conclusion
Riichi Miyake (visiting professor at Tokyo University of Science, director of ARCHI-DEPOT Corporation)
February 3,

Sunday: 10:00-17:30


Experts Meeting

Shizuoka University of Art and Culture (SUAC)
10:10-11:10 Opening Speech
Diah Madubrangti(director of Center for Japanese Studies, University of Indonesia)
Josef Yumi Espina (dean of SAFAD, University of San Carlos, Cebu)
Rhyuzou Shirae (architect, The Japan Institute of Architects National Conference on Environment)
Masao Saito (professor emeritus at Nihon University, director of ARCHI-DEPOT Corporation)
11:00-12:40 Session 1 Life in Forest and River
Herman Hidayat (Indonesian Institute of Sciences=LIPI, Jakarta)
Akiko Okabe (professor at the University of Tokyo)
Socorro Atega (professor at the University of San Carlos, Cebu)
Kazuo Tsuchiya (professor at Tokoha University)
Introduction/moderator: Susy Aisyah Nataliwati (professor at the University of Indonesia)
13:40-15:30 Session 2 Wood Design and Architecture
Masahiro Harada (architect, professor at Shibaura Institute of Technology)
Adi Purnomo(architect, Jakarta)
Andry Widyowijatnoko (professor at Bandung Institute of Technology)
Keiichi Wakisaka (professor at Shizuoka Institute of Science and Technology)
Ling Hao (architect, Singapore)
Introduction/moderator: Keita Aoshima (lecturer at Shibaura Institute of Technology)
15:50-17:20 Session 3 Production and Distribution Strategy for Sustainability
Kiyohiko Ikeda (department head, Forestry and Forest Products Research Center, Shizuoka
Prefectural Institute of Agriculture and Forestry)
Jeshua Sadeli(Woodlam Indonesia, Jakarta)
Peter Delantar (Nature's Legacy Eximport Inc, Cebu)  
Motoi Yasumura (professor emeritus at Shizuoka University)
Introduction/moderator: Yosuke Komiyama (assistant professor at Kyoto University)
17:20-17:30 Conclusion
Daiki Amanai (associate professor at Shizuoka University of Art and Culture)
Registration
本イベントは終了いたしました。ご来場ありがとうございました。